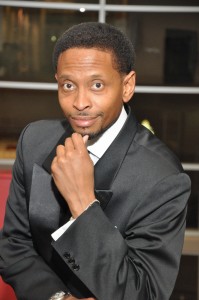 A NATIVE OF JACKSONVILLE, ARKANSAS, Mr. Arthur L. Woods joined the Arkansas Department of Emergency Management (ADEM) as Division Director of the Division of Federal Surplus Property (ADEM/ DFSP) in July 2009. Mr. Woods is also the Program Manager for the General Services Agency (GSA) Federal Surplus Property (FSP) Donation Program which acquires surplus federal property and distributes the property to eligible programs and agencies for the State of Arkansas. Mr. Woods also serves at the national level for the National Association of State Agencies for Surplus Property (NASASP) as a national officer for the organization holding the office of Secretary as well as representing the State of Arkansas with NASASP on the following national committees: Legislative Committee Delegate (AR) and Chairman, Property Disposal and Oversight Committee.
Before joining state government, Mr. Woods dedicated over 20 years of his life in service to his country as a Non-Commissioned Officer (NCO) in the United States Air Force (USAF) retiring in May 2007. His USAF career included assignments at Little Rock Air Force Base, AR, Kadena Air Base, Japan and Pope, Air Force Base, NC. In addition, he is a veteran of both the Gulf War and the Global War on Terrorism (GWOT) and has saw tours of duty in the Middle East in support of operations ENDURING FREEDOM, SOUTHERN WATCH, as well as a tour of duty to the Korean peninsula in support of operation FOAL EAGLE.
Mr. Woods has a very rich and diverse background involving business, insurance and financial services. He has been a small business owner as well as a licensed property and casualty (P&C) and life & health (L&H) insurance agent. Mr. Woods majored in Journalism while attending Arkansas State University – Beebe, the University of Maryland – College Park and the US Air Force Community College of the Air Force and the Air Force Institute of Technology (AFIT) at Wright-Patterson Air Force Base, OH. He also has had previous employment with a major insurance conglomerate (Nationwide Insurance and Financial Services) as an Associate Agent for H.L. Townes Agency Nationwide Insurance and Financial Services in Fayetteville, NC. Mr. Woods is the proud father of three children Carl age 24, Anastasia age 19, Symone age 18, and resides in Little Rock, Arkansas.